Looking to add some variety and excitement to your travels? We all have different things we like to do when we travel. Or maybe you're just looking to switch it up a little. Look no further! We've put together a list of some of our favorite themes for travel that you can use the next time you're planning a unique trip.
"Broad, wholesome, charitable views of men and things cannot be acquired by vegetating in one little corner of the earth all of one's lifetime." – Mark Twain
1. Bucket List Trip
You know you've got one. And it's only getting longer and longer. Well it's time to start knocking some of those off your list! And maybe add a few more in the process. That's what bucket lists are for, right?
Running with the Bulls in Pamplona, Spain
Hot Air Balloon Festival (So many good ones. Our favorites are in Albuquerque, New Mexico and Cappadocia, Turkey)
Easter Island, Chile
Ride the Trans-Siberian Railroad
Sleep under the stars and a ride a camel in the Sahara Desert
Visit the Sydney Opera House and the Great Barrier Reef in Australia
African Safari (India and Sri Lanka are also nice!)
2. Culture and History Trip
Expand your mind and go back in time by going on the field trip of a lifetime to any of these destinations and beyond!
The New Seven Wonders of the World
The Pyramids of Giza, Egypt
Angkor Wat, Cambodia
Literally all of Japan
East meets West in Istanbul, Turkey
The Alhambra in Granada, Spain
Marrakesh, Morocco
3. National Park Trip
Most people don't realize how insanely cheap an Annual National Park Pass is – and it's for the whole carload, not just the individual. So hop in the car and head to as many as you can. Here are some of our faves:
Yosemite National Park, California
Grand Canyon National Park, Arizona
Yellowstone National Park, Wyoming
Zion National Park, Utah
Redwood National Park, California
Glacier National Park, Montana
4. Nature Trip
It's a beautiful world. And there are some places out there that will make you think you're on another planet altogether. These are just the tip of the iceberg:
Rent a camper van and travel around New Zealand (many of the campsites are free!)
Iguazu Falls on the border of Argentina, Brazil and Paraguay
Volcano Trail, Central America
British Colombia, Canada
The Scottish Highlands are full of great treks… and whiskey! (sorry, whisky)
Explore the Adriatic Coast & Eastern Alps
Summon your inner Indiana Jones and get the adrenaline flowing with some of these activities:
Hiking: You really can't go wrong with a good hike. Luckily, you're going to find some good ones almost anywhere you decide to go. We started with these beauties: the Inca Trail in Peru (book ahead!), the Kalalau Trail in Kauai and the Way of St. James (Camino de Santiago) in northern Spain.
Canyoning: also known as canyoneering, it's the act of navigating down a fast flowing mountain stream in a gorge using a variety of techniques including hiking, climbing, sliding and jumping.
Whitewater rafting
6. Foodie Trip
Food for us is maybe the most important part of experiencing a travel destination. Food adds richness to our memories of a place and over time you start to develop some pretty adventurous tastes. Here are some extraordinary locations to start with:
Singapore Street Food
Penang, Malaysia
Oaxaca, Mexico
Food and Wine Tour through Italy
Chengdu & Xi'an, China
7. Board Gaming Trip
Strategy board games are more popular than ever right now. So if that's your thing (it's most certainly ours!), then consider planning a trip around some of the really cool board game cafes that have popped up around the world. There's usually a nice selection of craft beers, and the best part is, you don't have to lug the games around with you.
Here's a list of some of the best board game cafes:
Have you been to an arcade bar recently? They've gone international now.
or try the newest craze for game geeks and go on a Board Gaming Tour…
Do you like travel? Do you love to play board games? Then here's the perfect opportunity for you to hang out in the Caribbean AND play games. Check it out!
8. Wildlife Travel
You'll never forget the experience of spotting your favorite animal in the wild. Please do your research and make that you and your tour operator are practicing responsible wildlife tourism.
Whale Watching (the list is long. Why not try Alaska, Vancouver Island, Maui or South Africa?)
Panda Bears in Chengdu, China
Mountain Gorillas in Uganda
Polar Bear Watching in Churchill, Manitoba, Canada
Pygmy Elephants in Borneo
Penguins on Half Moon Island, Antarctica
Galapagos Islands, Ecuador
9. Urban Travel
You already know to hit up the nightlife and cool hipster cafes, but try some of these ideas the next time you're in a new city:
10. Travel Off the Beaten Path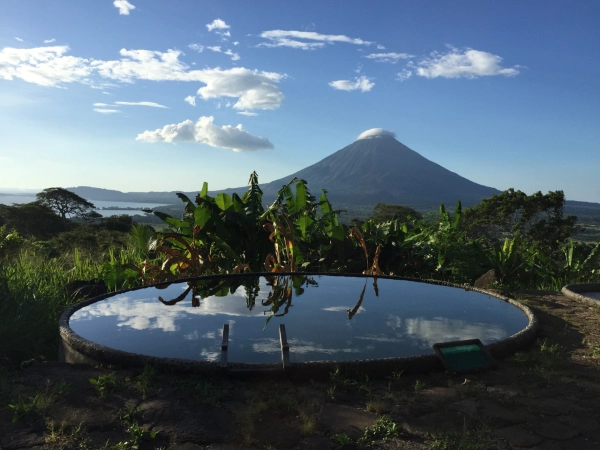 Traveling off the beaten path means different things to different people. At this point, it's mostly a cliché that means going to a quiet place away from the hustle and bustle of noisy tourists and selfie sticks for a more authentic local experience. But that's all relative. We've compiled a list of countries that have gotten a bad rap over the years (rightfully so in most cases) that have slowly but surely escaped their violent past and are now some of the most interesting travel destinations.
Colombia: most backpackers in the know will tell you that Colombia was one of the best kept travel secrets in the world for several years. Well the secret's been out for some time now, but you've still got a lot of people in the states and Europe who watch too much news and avoid it like the plague. Good! Get there before they change their mind.
Honduras: Honduras is back!
Namibia: A combination of jaw-dropping landscapes, wildlife viewing, desert-adapted plants and animals and a plethora of natural wonders make Namibia a country you'll never forget.
Cambodia: Come to see Angkor Wat and stay for the cuisine, the National Parks, the beaches, the jungle and more.
Nicaragua: the same friendly people, beautiful landscapes and low crime rate as Costa Rica, but for half the price.
Jordan: A welcoming and peaceful destination not to be missed. Petra, the Dead Sea, Valley of the Moon, desert safaris, the Jordan Trail, scuba diving… you're welcome.
11. Health & Wellness Trip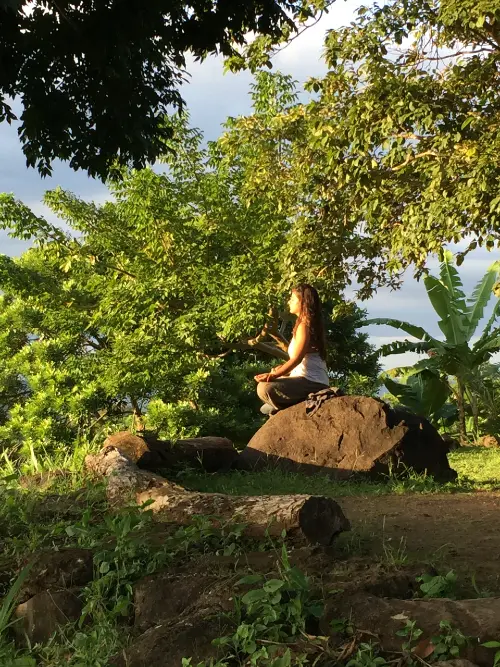 Traveling for your physical or mental health isn't a new concept, but it might have you thinking about strict diets and activities you're just plain not interested in. But as wellness travel becomes increasingly more affordable and accessible, more travelers are embracing the opportunity to take a break from their daily routine and avoid that "I need a vacation from my vacation" feeling.
Yoga or Meditation Retreat
Ayurvedic spa treatments
Sweat lodge
Digital Detox
Here's a good list of affordable wellness retreats
Our favorite place to get away from it all: Ubud, Bali, Indonesia
12. River Cruise
Forget the choppy waters, sea-sickness and short port calls. We'll take a river cruise over an ocean cruise any day.
Danube River, Europe: a trip along the majestic Danube River can take a traveler past castles and imposing fortresses and through some of Europe's most beautiful cities, such as Vienna, Bratislava and Budapest.
Rhone River, Europe: cruise through some of the loveliest countryside in France, from the vineyards of Burgundy to charming Avignon.
Mekong River, Asia: This river runs through China, Burma, Laos, Vietnam, Cambodia and Thailand. While cruising down the scenic Mekong, travelers will find an interesting blend of modern cities and floating villages from the past.
Amazon River, South America: the wild and untamed Amazon River has long captivated explorers who have longed to discover the secrets hidden in the dense jungles that line its banks.
Ganges River, India: in contrast to what's often a whirlwind tour around India's classic sights, a slow boat along the Ganges from Calcutta will show you a different side of India: rural villages where tourists are still a curiosity.
Which Trip Theme Will You Choose?
Now that you've got this list of themes for travel to help you map out your next adventure, you've got no excuse. Get out there and get traveling!
Need some help planning your next trip? We've got you covered.