Is Guanaja Worth Visiting?
The people of Guanaja are friendly and their island is perfect for those who want to relax. While there isn't an abundance in terms of 5-star resorts, you will find peace when visiting this small town with plenty going around that makes your stay worthwhile!
I have been to Guanaja twice now and stayed at the Guanaja Backpackers Hostel. The first time I rented a private cabin with a shared bathroom right by the water. The second time I rented the big house on the hill overlooking the ocean and enjoyed my coffee in a hammock in the morning with amazing views.
How Do You Get To Guanaja From Roatan?
There are 2 ways to get from Roatán to Guanaja: Roatan Ferry, or Fly
Fly – From Roatan (RTB) to Guanaja Airport (GJA)
Take the 4 times weekly ferry from Roatan to Bonacca, then water taxi to Guanaja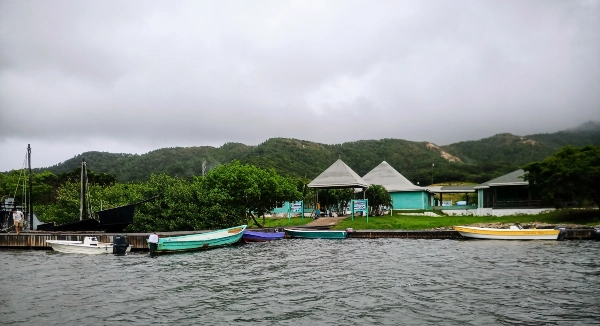 How Long Is the Ferry Ride From Roatan to Guanaja?
It takes about 1 hour 15 minutes to take the ferry from Roatan to Guanaja. Also note, that the ferry goes to Bonacca island and not Guanaja island. You will need to take a water taxi from Bonacca to Guanaja. Many times your hotel will arrange this for you in advance, so that someone is waiting for you at the ferry terminal.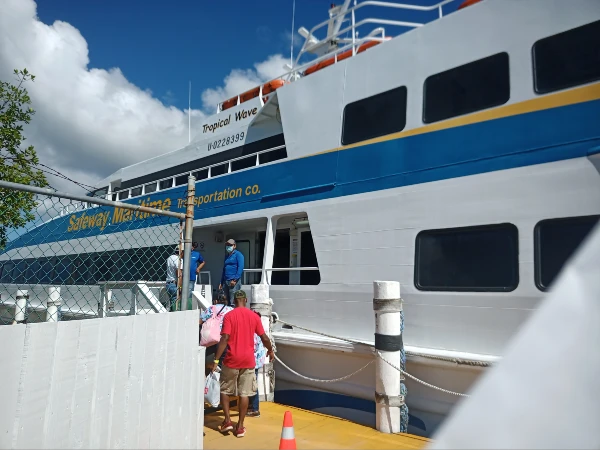 Where Is Guanaja?
The most remote Bay Island is Guanaja. Located 43 miles off the north coast of Honduras and 8 mile sail from Roatan, it's known as "the Green Island" in this country with unlimited spring water that feeds its many streams running through lush mountainsides covered by tropical rainforests-a truly stunning destination for all visitors!
As of November 2021, it is not as remote as it used to be, since the Roatan Galaxy Wave ferry started running 4 times a week.
What Happened in Guanaja?
On October 2, 2021 a fire destroyed or damaged more than 200 houses and businesses on the Honduran island of Bonacca, forcing hundreds to flee for safety as it ravaged this tourist-dependent resort. As of January 2022, the damaged houses have been removed and the people are rebuilding after the Guanaja Honduras fire.
Image sources: All mine!