Is Utila Worth Visiting?
Utila is a hidden gem in the Caribbean, and it's well worth taking out your passports for! You'll have plenty of activities on this beautiful island that are perfect if you're looking to relax with some good old-fashioned sunbathing. From swimming with whale sharks or snorkeling in the world's second largest coral reef – there really isn't anything dull here at all. And in case you're wondering, Honduras is safe for travelers.
What Is Utila Honduras Known For?
Utila is a small island with plenty to offer, and it's one of the Bay Islands in Honduras that should definitely be on your radar. With its affordable diving courses Utila has become known as an excellent spot for whale shark sightings – but if you don't want just sunbathing sea days then make sure to take in some of the other activities Utila has to offer!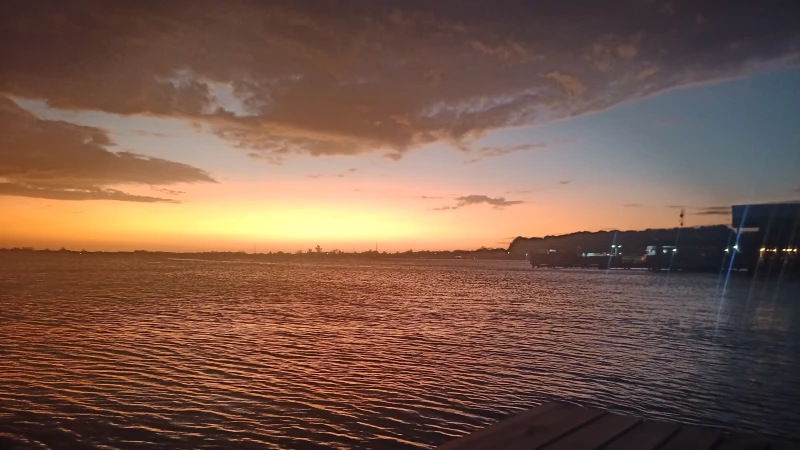 What's Better: Utila or Roatan?
The diving in Honduras is world-renowned, with the Bay Islands of Roatan and Utila standing out as some of its top destinations. These comprise an area known as "the Mesoamerican Barrier Reef" which includes other popular sites such as The Canyons or Black Hills – all worth checking off your list when visiting this English speaking part of the country!
What Language Do They Speak in Utila?
The main language on this island is English, whereas in mainland Honduras the Spanish-language dominates. Recently though, Utila has seen a lot of growth with tourist arrivals and businesses switching from fishing or agriculture to service industries like tourism because they are more lucrative than traditional work here!
Do you want to experience the Caribbean, visit a rainforest, meet new people and enjoy some competition? Come join us in Utila for our next board gaming tour!
Utila Dive Shops
Adventure travel wouldn't be complete if you didn't have scuba diving. Utila currently has 9 scuba dive shops, and 2 Freediving shops. I have been scuba diving with all of the scuba shops and my top 3 are below. Both Freediving shops get rave reviews from my friends that have taken their courses. Utila has its own hyperbaric chamber at the Bay Islands College of Diving for those who may be a little scared at the beginning.
Utila Dive Shops
The Odyssey Resort– a more upscale dive shop. All the gear is new, and they have the fastest dive boat on the island. This is my recommendation for fun divers.
Paradise Dive Center – locally owned and the budget dive shop. A fun place to hang out and meet new diving buddies from all over the world. The staff is excellent. Great spot to learn scuba.
Parrots Dive Centre – locally owned and a mid-range shop. With instructors from all over the world, you are in good hands here. Great spot to learn scuba.
Utila Freediving
Freedive Utila – the first freedive shop in Utila.
One Breath Utila Freediving – a more meditative, less competitive. Here the focus is on the more meditative aspects associated with freediving and less on competition.
Utila Hotels
There are a ton of places to stay in Utila, from fancy resorts, to hostels, to private house rentals, and everything in between. If you want to come during Easter week (Semana Santa) book at least 4 months in advance. These are my hotel recommendations in Utila.
Utila Hotels for LGBQTIA+
My favorite is the Manurii Boutique Hotel – but almost all places here are friendly to alternative lifestyle travel.
All the dive shops have budget hostel-style accommodation for cheap for solo travelers, if you want something a bit more upscale try the Hotel Margarita Bay.
Utila Bay Islands Restaurants
Utila dining has definitely come a long way in the last 20 years that I have been here. You have food available for all budgets – but as per usual, keep in mind that things are always more expensive on an island. If you are looking for $1 beers, you won't find that here anymore. Now there are many places to eat on the island, I am limiting this list to just my favorites. Utila is a hidden gem for foodie travel if you know where to look.
Utila Bay Islands Activities
Obviously there is diving and snorkeling here. But there are actually quite a few other things to do around the island. Here are a few favorites of mine.
Private Island Rental – get away from your cell and TV and rent your own beach island for a night or 2. I have been there quite a few times, and I am going again in May 2022.
North Side Secret Beach – no this isn't Pumpkin Hill beach, if you have maps.me you can see the trail.
Utila Chocolate Company – If you like chocolate, you will love this place. You can see how the chocolate is made and take some back for your friends. All ingredients are sourced from Honduras and organic when possible.
The Lighthouse – This is the highest lookout point on the island. Head over to Rocky's bar by pumpkin hill beach and grad a cold beer before hiking up the hill.