We all love board games, right? But maybe after a lifetime of Monopoly, Clue, Uno and Risk, you're ready to try something with a little more strategy and a little less luck. You've come to the right place! Today we'll be walking you through some of the best beginner strategy board games for adults.
Often called "gateway" board games, they introduce new gamers to strategy games without being too intimidating or complicated. These games tend to have less-complex rules, clear objectives and end game, they're easy to learn, and fun to play over and over again. It's also a huge plus if they don't take more than an hour to play. We've got great news for you: there a TON of great options!
The Basics:
Let's keep it simple to start. These games use only dice or cards, have easy (or no) set-up and can all be played in less than half an hour. You may be wondering, where's the Cards Against Humanity? Hey, we love CAH too, but sometimes you want a game that's fun for parties but also stretches your brain a little bit. Meaningful decisions can really enrich the gaming experience.
Codenames
2-8 players, Game Play: 15-30 minutes, Ages 10+
Codenames is a fun and challenging social word game with a simple premise. Two rival spymasters know the secret identities of 25 agents. Their teammates know the agents only by their codenames. Teams compete to contact all of their agents first.
Spymasters give one-word clues that can point to multiple words on the board. Their teammates try to guess words of the right color while avoiding those that belong to the opposing team. Everyone wants to avoid the assassin.
Sushi Go!
2-5 players, 15-20 min, Ages 8+
In this fast-playing card game, the goal is to grab the best combination of sushi dishes as they whiz by. Score points for making the most maki rolls or for collecting a full set of sashimi. Dip your favorite nigiri in wasabi to triple its value. But be sure to leave room for dessert or else you'll eat into your score. Gather the most points and consider yourself the sushi master!
Zombie Dice
2-8 players, 10-20 min, Ages 10+
In Zombie Dice, you are a zombie. You want brains – more brains than any of your zombie buddies. The 13 custom dice are your victims. Push your luck to eat their brains, but stop rolling before the shotgun blasts end your turn! Whoever collects 13 brains first wins. Each game takes 10 to 20 minutes and can be taught in a single round.
Modern Classics:
Many board games come and go from the public consciousness, but these games stand the test of time as shining examples of modern game design and popularity. Good luck finding a board game cafe or hostel that doesn't have one or all of these behemoths!
Carcassonne
2-5 players, 30-40 minutes, Ages 7+
With its simple rules and fast gameplay, Carcassonne is the perfect introduction to the modern world of board games. Develop the landscape of a medieval fortress city one tile at a time. Whether blocking a city's growth or connecting with your opponent's road to share the points, Carcassonne provides plenty of ways to use your cunning and outsmart your opponents.
Ticket to Ride
2-8 players, 45-90 min, Ages 8+
Players collect train cards that enable them to claim railway routes connecting cities throughout North America. The longer the routes, the more points they earn. You can learn to play this game in under 15 minutes and have hours of entertainment.
Catan
3-4 players, 45-90 min, Ages 10+
You knew it was coming. The game that basically invented the term "Gateway Strategy Board Game." Catan is a race to 10 victory points, acquired through building settlements and cities. Dice rolls determine which resources you'll gain based on where your settlements are positioned. Purists knock the luck factor, but a good bit of strategy is needed in laying down your settlements and making adjustments along the way.
The only thing we like more than playing board games is travel. Well what if you could combine both of those passions? Join us on our next Board Gaming Trip to the Caribbean!
Cooperative:
Offering unique challenges that can only be solved together, co-op board games emphasize teamwork rather than a desperate scramble to victory. As it turns out, game night is so much more chill when players aren't trying to screw each other over!
Pandemic
2-4 players, 45-60 min, Ages 12+
Pandemic is by far the most popular game in the cooperative genre. Players must work together playing to their characters' strengths and planning their strategy of eradication before the diseases overwhelm the world with ever-increasing outbreaks. A truly cooperative game where you all win or you all lose.
Mysterium
2-7 players, 45-60 min, Ages 10+
One player takes on the role of the ghost and tries to lead the investigators to their culprit. Unable to talk, the amnesic ghost will communicate with the mediums through visions (illustrated cards). They will have to decipher the images to help the ghost remember how he was murdered. The more they cooperate, the easier it will be to the catch the right culprit.
Codenames: Duet
2-4 players, 15 min, Ages 10+
This version plays out in much the same way as classic Codenames, except this time around you're playing together as a team. It's a cool concept with a brisk pace to match, and that makes Codenames Duet the perfect co-op board game for those who don't have much time on their hands.
The Rest:
Here are some more essential board games to try out when you or someone in your group is new to gaming. Be careful, they're addictive!
Dominion (Second Edition)
2-4 players, 15-60 minutes, Ages 12+
Dominion is a classic deck-builder. The game starts with a given amount of copper and estates. You can use your copper to buy treasure, victory points (in the form of estates, duchies, or provinces) or special action cards. These special action cards grant you game-changing benefits, but in the end it's all about the victory points, duchies and provinces that you are able to amass.
Splendor
2-4 players, 30-60 Min, Ages 10+
Acquire mines and transportation, hire artisans and woo the nobility. Obtain precious stones to trade them for development cards. Use development cards to acquire more gem stones. Use your gems and gold to create the most fantastic jewelry and appeal to the nobles to gain the prestige you need to win.
Azul
2-4 players, 30-45 min, Ages 8+
Azul is a tile placement game in which players become artisans tasked with creating the most beautiful tiled mosaics. Compete for the highest score by claiming tiles and arranging them on your board to score points. Every tile you claim affects what your rivals can take next. Plan carefully to score big points while disrupting your opponents' plans.
Century: Spice Road
2-4 players, 30-45 min, Ages 8+
Players are caravan leaders who travel the famed silk road to deliver spices to the far reaches of the continent for fame and glory. Wrap your mind around simple and pure game mechanics combined with a touch of deck building system that lead to endless strategies and decisions.
Dixit
3-6 players, 30-40 min, Ages 8+
Each player is the storyteller in turn. The storyteller chooses a card from their hand and gives a clue (word, phrase, song…). The other players choose the card in their hand that best fits this clue. The Storyteller's card is shuffled with the players' cards, then all the chosen cards are revealed. Which is the storyteller's card? Players secretly vote, then the scoring begins.
Seven Wonders
3-7 players, 30-40 min, Ages 10+
You are a leader of one of the seven greatest cities of the Ancient World. Gather resources, develop commercial routes and affirm your military supremacy. Build your city and erect an architectural wonder which will transcend future times. Keep an eye on your neighbors' progress since they share similar ambitions.
Sagrada
1-4 players, 20-40 min, Ages 10+
Sagrada is a dice-placement game where players draft dice, representing the color and shade of glass, placing them in their window — carefully following the restrictions while adding their own artistic flair. Each round, players will pick dice, cleverly matching the pattern in their board to create a beautiful stained-glass window. Think stained-glass sudoku!
Ready To Up Your Game?
If your game group has played a game a dozen times and still loves it, if you all know the rules back-to-front and inside-out, then an expansion for that game is a good option.
Board game expansions can either add extra players or give fresh mechanisms to play around with. If the expansion is done well, it can sometimes elevate the game to a new level that could not simply be reached by the original game alone. But we definitely recommend starting with the base game until you're comfortable with the rules and strategy, or risk frustrating newcomers with all the extra details.
Puerto Rico
3-5 players, 60-120 minutes, Ages 10+
Puerto Rico was the #1 game on BoardGameGeek for several years, and deserved its long reign at the top. It's a role-selection, engine-building Euro game with tense, addictive, and strategic gameplay that always makes players want to play again and again.
Terraforming Mars
2-5 players, 120-180 min, Ages 12+
Beginners, beware! Once you've warmed up with several of the best beginner strategy board games for adults that we listed above, you'll be ready to graduate to the big leagues. Terraforming Mars isn't for the light-hearted, but it's definitely one of our favorite advanced strategy games. We recommend you check out a good tutorial first.
So what are you waiting for? Get gaming!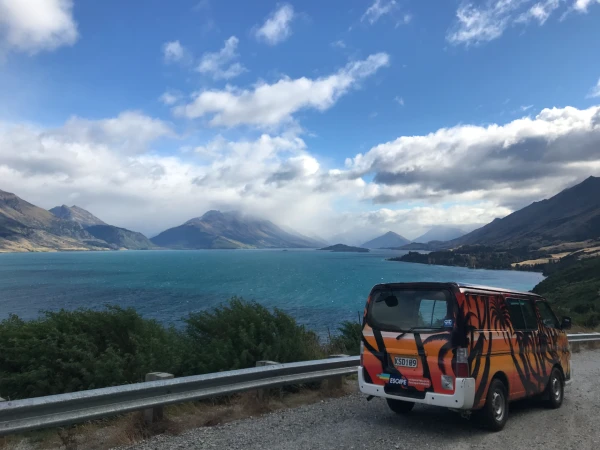 travel themes